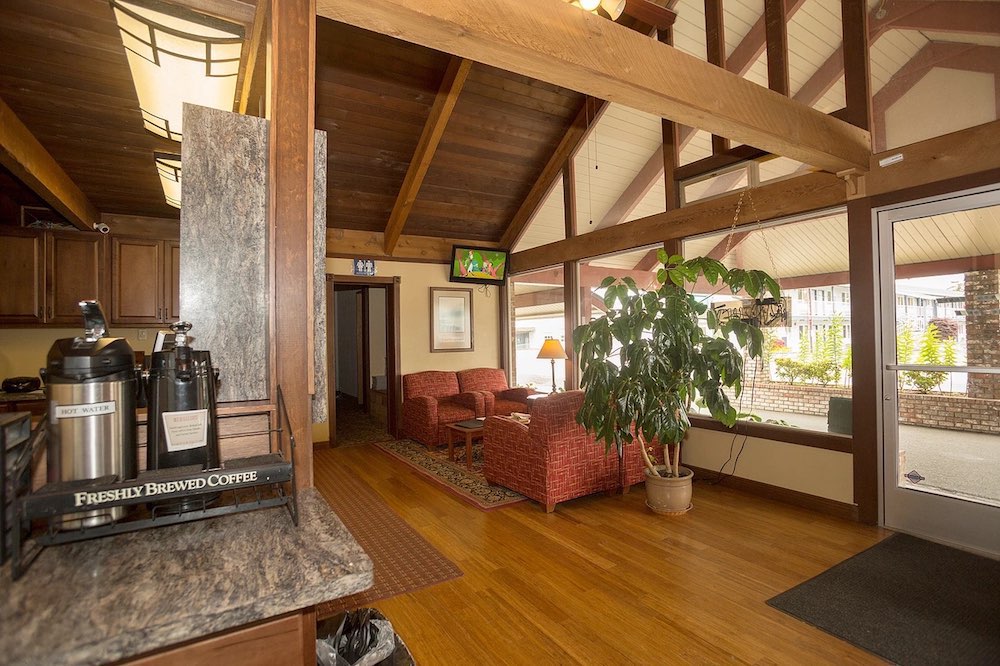 Are you looking for a place to get away from all the hustle and bustle of life? When is the last time you took a little time to yourself, or treated your family to a well deserved vacation? Do you have friends, family, or co-workers who need a little pampering, and some time away to revive the soul?
​Located on the Olympic Peninsula, our 73 room motel offers a delightful get-away for you, your family, and friends. We provide several choices that can meet your needs, including family jacuzzi suites, and wheelchair accessible rooms. Each of our rooms provide clean, comfortable lodging with full amenities, to make sure your stay is relaxing and stress free.
We are located in Forks Washington.
351 South Forks Ave
Forks, WA 98331
Tel: (360) 374-6243
The Dew Drop Inn is centrally located giving you access to all the major attractions of the area.
Centrally Located
FREE Wi-Fi
Limited Pet Rooms Available
By Land
Forks is located on US Highway 101, which crosses Washington State's North Olympic Peninsula and follows the Pacific coast south through Oregon and California. We are about 56 mi/90 km from Victoria, BC, Canada (via ferry); 132 mi/212 km from Seattle (via ferry); 226 mi/364 km from Vancouver, BC, Canada (via ferry); and 251 mi/404 km from Portland, Oregon.
By Sea
Forks is about 56 mi/90 km from Port Angeles, home port to the Coho vehicle/passenger ferry which provides transportation between Victoria, BC, Canada, and Port Angeles. The trip across the Strait of Juan de Fuca takes about 90 minutes and offers gorgeous views of the area from the water.
By Air
Sea-Tac Airport, located near Seattle, about 144 mi/232 km from Forks, is the closest major international airport. A Budget Rent-a-Car branch (360-452-4774) is located at the airport in Port Angeles. Private flights to Forks Municipal Airport are another option.